This post is also available in: Català (Catalan) Español (Spanish)
At the co-operative femProcomuns, we are currently expanding. This is why we are looking for a person who can get involved in the GAC COMSOC – Comunicació Social (Social Communication) and contribute to the edu-communicative projects and actions that are under way, and who will later consider continuing with the team.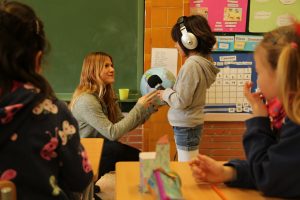 At femProcomuns we are a multistakeholder cooperative of work and consumption, not for profit and social initiative created in Catalonia, in 2017, with the aim of consolidating a commons ecosystem, based on the principles of open co-operativism, community self-management, ecological, economic and human sustainability, shared knowledge and replicability. In femProcomuns we are organised in different Groups of Cooperativised Activity (GAC) and recently COMSOC has been incorporated as a GAC adding the edu-communicative dimension to the cooperative's activities.
COMSOC – Comunicació Social is a team that stimulates educational-communication especially via radio. Since 2008, it has been generating spaces for dialogue, knowledge and action for global justice. Currently, we promote REX – Ràdios Escolars en Xarxa – "School Radios Network", a space for pooling, make visible and promote these experiences throughout the Catalan Countries.
This job offer is only for Catalan speakers.