This post is also available in: Català (Catalan) Español (Spanish)
Open work session to think about Citizen Energy Communities from the perspective of energy as commons.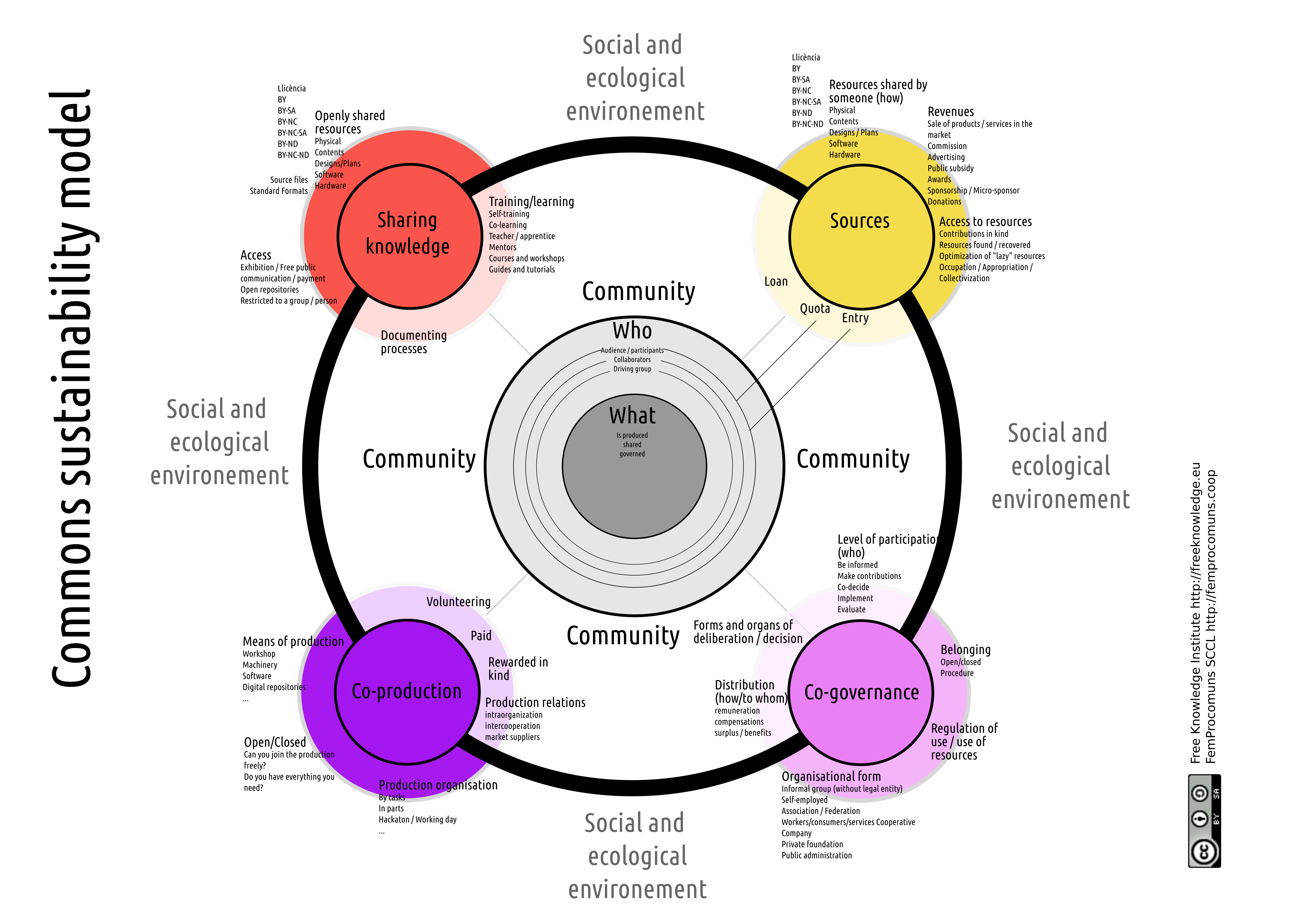 femProcomuns, toghether with INSTA cooperative for environmental consulting with headquarters at La Canonja, present a working session open to entities, organizations and people interested in the Citizen Energy Communities, to reflect on them from the perspective of energy as a commons.
In this session we will see projects involved in the production, quality and/or access to energy, to assess together what the needs are and what are the resources already available that we consider basic in the Commons Sustainability Model: community, governance, shared knowledge, production and resources to be mobilized.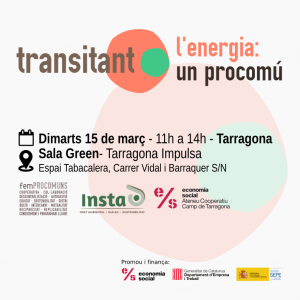 The session will take place in Tarragona, on March 15, from 11 a.m. to 2 p.m.
in the Tarragona Impulsa space, Green Room, Tabacalera Space,
Calle Vidal and Barraquer S/N.
With the following program:
Part 1 (11:00 – 12:45)
Project presentation – What is the commons and access to energy as a commons
Presentation of cases
PAUSE – 5 min
2nd part (12:50-13:50)
Mapping available resources and needs from the perspective of the 5 pillars of the commons, in groups.
Open registration (session in Catalan)
We are doing this session, with the collaboration of CoopCamp, the Cooperative Ateneum at Camp de Tarragona, and INSTA cooperative, within the framework of the project Transiting Ecosystem, with which we want to learn about various projects -with a community dimension and shared self-management in Catalonia- and explore the Catalan commons with a more ecological, democratic, feminist view in sectors such as energy, land stewardship, water, food or care.
Financed by line L2 Singular projects to promote the social and solidarity economy, creation of cooperatives and intercooperation projects, of the Generalitat de Catalunya, Department of Business and Work. General Directorate of Social and Solidarity Economy, the Third Sector and Cooperatives.