This post is also available in: Català (Catalan) Español (Spanish)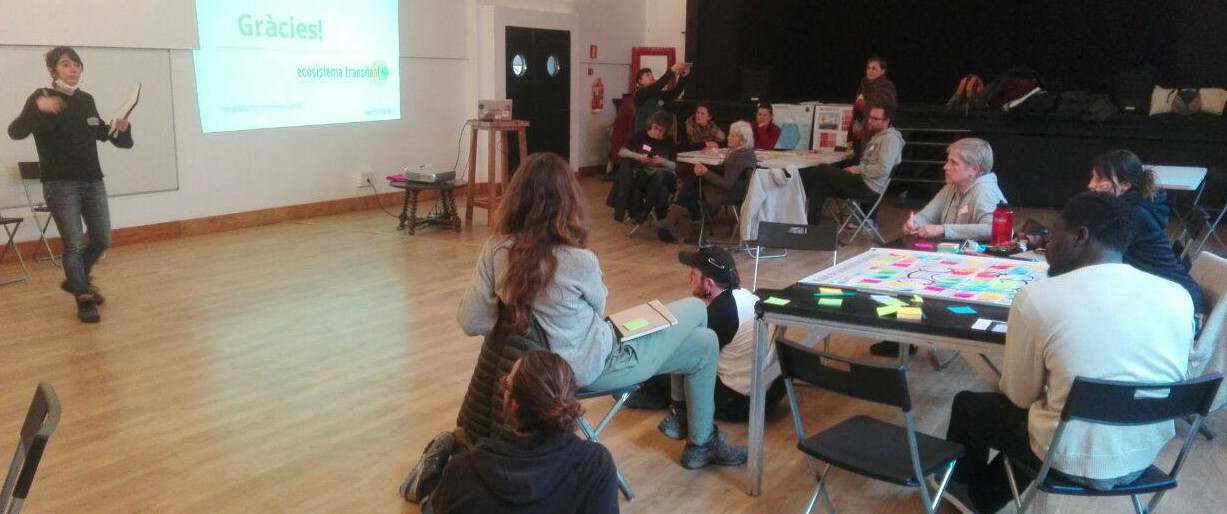 This Saturday we participated in La Grimpada, a training program at the Ateneu cooperatiu de Terres Gironines coordinated by Resilience Earth, where we rehearsed the Commons Sustainability Model on almost twenty projects.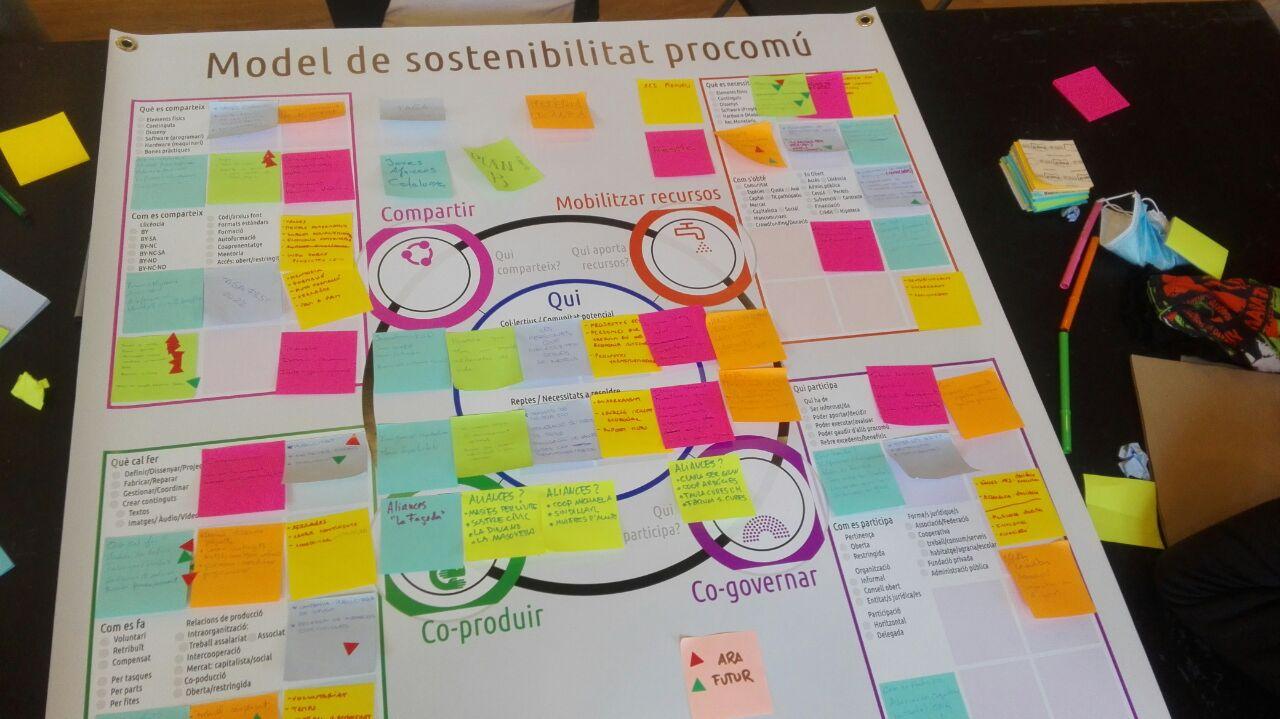 We took over the Multipurpose Room of the Núria Social de Olot, a space with associative management (and an interesting history of social vocation) that promotes social, economic and ecological transformation and the sociocultural dynamization in all the territory. In addition, Núria Social has a space for co-working for Social and Solidarity Economy organisations and also the XES (Solidarity Economy Network) of La Garrotxa.
In La Grimpada, over the course of four weekends, a group of people participating in the programme and others participating as visitors, work to create and consolidate SSE projects at the territorial level, the level of influence or collective, the personal level and the structural level.
Some projects are in the creation phase, others belong to organisations already set up but still in the consolidation phase, others have been in existence for a short time, or are participating with the intention of strengthening themselves or incorporating a perspective closer to the social and solidarity economy. All the projects have a close collective and some are community economies, such as an energy community, an athenaeum or an artistic composting and recycling project.
The canvases of the Commons Sustainability Model were filled with the postits of each of the participating projects, which made a first iteration of the model, collecting what they had already thought or worked on and what they still needed to deepen, in each of the five pillars: community, resources to mobilize, production, knowledge sharing and governance, with the will to go a little further and incorporate collective self-management in their raison d'être.