This post is also available in: Català (Catalan) Español (Spanish)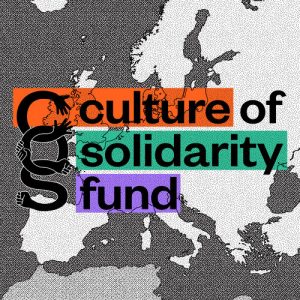 We have received a grant from the Culture Solidarity Fund of the European Cultural Foundation, which supports local cultural initiatives that strengthen solidarity and deal with the consequences of the pandemic, building alliances in Europe beyond borders and differences.
With this support, Teixidora continues to grow into a multilingual, interoperable, transparent space to document events and work meetings (face-to-face or online) and map people, projects, organisations and topics involved.
This semantic wiki will allow to explore connections between ideas and knowledge, co-creating activist, educational, scientific, legal, journalistic or artistic content, promoting debate and consensus, connections between projects and people, delving into diverse interests, perceptions and perspectives.
In Wu Ming collective's words "Stories belong to everyone. They belong to the community… [···] Open and choral narratives are urgent" (Questa rivoluzione non ha volto, 2002).
In the current situation it is vital for the communities, grassroots groups (citizens, artists, researchers, activists,…) to share experiences, practices, thoughts and for knowledge not to remain enclosed in linguistic, cultural and/or communicative echo-chambers created by individualising and centralising data tracking technologies and algorithms of discourse and control (such as Facebook, Twitter, Google or Microsoft) threatening technological sovereignty.
That is why we want to use choral (collective) and open documentation methodologies in meetings, both digital and face-to-face. This documentation can be collected in Teixidora's Semantic Wiki or distributedly hosted on other platforms to be able to interweave content created in non-dominant languages.
At Teixidora, more than 400 event sessions have been documented since 2016, generating a cartography of topics, projects, organisations, people and publications mentioned in them; producing a documentary stigmergy that allows to transparently tracing relationships between discourses, debates and proposals. It combines various technologies (collaborative etherpad documents, semantic wiki, automatic structured text extraction bots) with methodologies that have been defined, put into practice and reworked, in local and international events.
So far the interface is only in Catalan and so are the contents of the descriptive and metadata fields. The notes of the events have been collected mainly in Catalan, but also in other languages such as Spanish (i.e. at ComunESS), English (i.e. Sharing Cities) and French (at the Commons Camp Marseille, along with Spanish, English and Italian).
The project we start now, aims to find better technical solutions (semantic wiki, templates, bots, machine learning, …) for multilingual exchanges and to continue testing them in events and meetings that take place in the coming months. We aim to explore how users will be able to browse, view and add content in a chosen language and connect it with content in other languages.