This post is also available in: Català (Catalan) Español (Spanish)
On June 19th we held this year's general assembly.
Broadly speaking, we would highlight:
• the online format of the assembly
• the approval of 2019 accounts with a positive balance (for the second year since the start of the activity) but with the need to consolidate job places and projects
• a budget with 3 scenarios facing the crisis uncertainties
• amendments to the internal regulations based on experience and expectations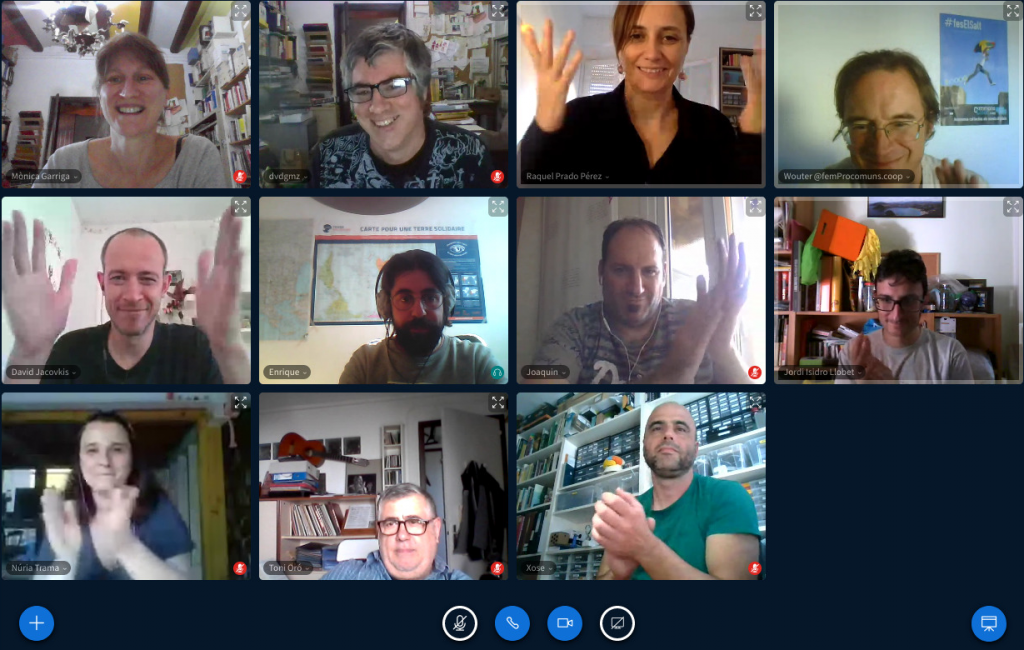 This time, given the difficult Covid19 situation, we held it online, with the new ethical and practical video conferencing service meet.coop. Each person was identified through video conferencing and by name.
We defined an ad hoc methodology, the equivalent of voting at show of hands, each point was put to vote and each member wrote their name on a shared digital document (pad) in which we collectivelly took notes. Next to their name, each person indicated their vote.

We approved the minutes of the previous General Assembly, and ratified the agreements reached in the Tronc ("trunk") assembly, the permanent assembly that takes the necessary decisions between assemblies and gives agility and strategic focus to the cooperative. These are proposals approved online, by majority, on Loomio platform and which we need to ratify, according to article 1.3.3. of the Internal Regulations. This year, we also ratified the incorporation of two new collaborating partners, David Jacovkis and Raquel Prado. This makes 10 collaborating members and 3 working people. We also agreed to become a member of the British multistakeholder cooperative WebArchitects and for them to become our partner.