This post is also available in: Català (Catalan) Español (Spanish)
Sant Andreu de Llavaneres and Granollers council's shared their experiences using IoT open network at Diputació de Barcelona SmartRegion office's stand at Barcelona SmartCity Expo World Congress .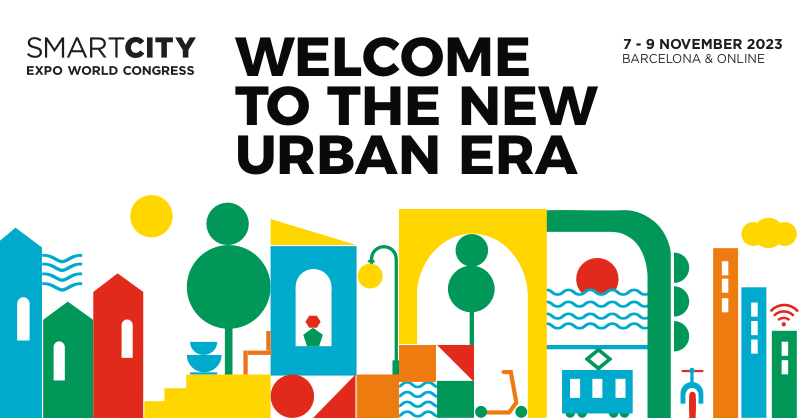 Last November 7th,8th and 9th SmartCity Expo World Congress was held in Barcelona .
Urban mobility solutions were presented, real and current examples of smart cities from around the world where this implementation is a very extensive reality. Also catalogs of solutions both in terms of deployment and management and operation and everything you expect from a very ambitious fair. The most interesting part was meeting collaborators that we only know online and being able to chat in a more relaxed way about the topics we work on day to day, being able to touch, choose and shuffle devices of all kinds and for all uses .
A very interesting part was the presentation of councils that the Diputació de Barcelona through its SmartRegion office are creating the digital twin of their city. We want to talk to you about 2 cases that were presented where the XOIC collaborated, such as Sant Andreu de Llavaneres and Granollers.
In Sant Andreu de Llavaneres, Lluis Gorostiaga from the IT and New Technologies Area presented the work they are doing in the digitization of drinking water management. During the last 2 years open coverage through 2 municipal antennas have been deployed. This open infrastructure is being used to control the consumption of tap water in municipal buildings that have already succeeded to save water by detecting a leak on the very first days. Also in the area of water management ultrasonic level probes have been deployed allowing to remotely collect the water level of different municipal reservoirs. Through the study of this data we expect to be able to model their occupation and rethink irrigation policies, consumption and scaling the distribution network thanks to the fact that they send us their level of employment every few minutes, not only to know wether they are empty or full.
IoT also works to digitize processes without the need to add a device such as digitizing the annotation of data taken manually and which today are poured into the centralized database at the SmartRegion so unifying and homogenizing all the data of the its digital twin is achieved.
This network infrastructure deployed for the water digitization service is being reused for other services such as climate control in municipal buildings, its automatic and manual remote management, comfort monitoring in municipal classrooms through devices and climate monitoring in different indoor and outdoor locations. The success of the first pilot tests encouraged to turn these tests into projects and extend digitization to other areas like waste management, electricity consumption monitoring, fleet management and any other management need municipal, extending network coverage and making available to residents an infrastructure that they can use freely without prejudice to the municipality.
Granollers' experience was introduced by Marta Chillida as a very interesting case of network reuse. Different project proposals from different providers advised the deployment of this open Internet of Things network. These different providers for different services have been added regardless the stating date or device numbers. Thus, in Granollers, a pollution monitoring project based on the implementation of urban greenery coexists with continuous remote control of domestic drinking water consumption in a project of 30,000 meters in the next 3 years.
Granollers' case is significant enough to encourage a local service provider such as TICAE-Telecom to deploy a TheThingsNetwork federated LoRaWAN application server. This marks an important step in technological sovereignty while maintaining integration with TheThingsNetwork and the essential feature for XOIC: free, anonymous and open network.
Please feel free to check the videos of these talks at the Diputació de Barcelona website, specially recommended Novembre 9th talks.
Here you can reach Sant Andreu de Llavaneres presentation.
Here you can reach Granollers presentation.
You can also listen us talking about this subject at L'Altra Ràdio podcast.
Post-expo video.